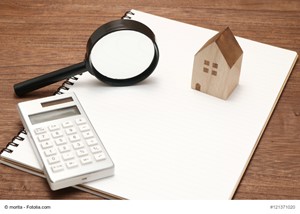 You know that you want to buy a house, but you also don't want to break your day-to-day budget to acquire a residence. As such, you're in the market for inexpensive housing – something that can be tough to find in any real estate sector, at any time.
Buying a house can be difficult, especially if you're operating on a tight budget. Fortunately, we're here to help you take the guesswork out of finding an inexpensive house that matches or exceeds your expectations.
Let's take a look at three tips to help you streamline your search for an affordable residence.
1. Evaluate How Long a Home Has Been Available
When it comes to finding an affordable house, it pays to check out how long a residence has been available. By doing so, you may be able to discover a bargain, even in a highly competitive real estate market.
If a home that has been available for many weeks or months, a seller may be more motivated than ever before to accept an offer that falls below his or her initial expectations. Thus, if you submit an offer below a seller's initial asking price, the seller may accept your proposal in the hopes of getting rid of his or her residence quickly.
Of course, you should always ensure that a home offer is competitive based on a house's age and condition, along with the current state of the real estate market. Because if you submit a "lowball" proposal, a seller likely will respond with an immediate "No" to your offer.
2. Look at Fixer-Uppers
A fixer-upper is unlikely to have everything that you want in your dream house. On the other hand, a fixer-upper likely is more cost-effective in comparison to a new house.
If you're on the lookout for affordable housing, you should consider fixer-uppers. These houses may require some work, but buyers who are willing to allocate the necessary time and resources to perform myriad home repairs can transform these properties into dream homes.
3. Collaborate with a Real Estate Agent
For homebuyers who want to acquire a house without spending too much, it usually helps to hire a real estate agent. In fact, by working with a real estate agent, a homebuyer can streamline the process of acquiring an affordable residence.
A real estate agent first will meet with a homebuyer and learn about his or her homebuying goals. Then, this housing market professional can tailor a home search to complement a buyer's budget.
Let's not forget about the support that a real estate agent provides throughout the homebuying journey, either. A real estate agent will set up home showings, negotiate with a seller's agent on your behalf and do whatever it takes to help you purchase an inexpensive house.
Ready to find a cost-effective house? Use the aforementioned tips, and you can accelerate the process of discovering an affordable home that you can enjoy for years to come.