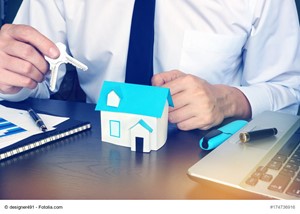 As a home seller, it is important to do everything possible to make your residence an attractive choice for buyers. Because if your home stands out from the pack, you may be better equipped than other sellers to enjoy a fast, seamless and profitable house selling experience.
Ultimately, there are many ways to make your home an attractive option for buyers, and these include:
1. Perform Home Improvements
If your home has a leaky roof, defective heating and cooling system or other problems, there may be no time like the present to perform house upgrades. That way, you can transform assorted home weaknesses into strengths.
For home sellers who are uncertain about how to upgrade their residences, it may be beneficial to conduct a home inspection. This evaluation enables a home inspector to review your residence both inside and out. Then, a home inspector will provide a report that details his or her findings, and you can use the report results to prioritize home improvement projects.
2. Remove Clutter
If your home is full of antiques, furniture and various personal belongings, it may be tough for homebuyers to envision what life may be like if they purchase your residence. Conversely, if you eliminate clutter from your home, you can show off your living space's full potential to buyers.
Oftentimes, it helps to rent a storage unit before you list your residence. This unit will allow you to store a wide range of personal belongings in a safe place until your house sells.
It also may be a good idea to host a yard sale or sell excess items online. By doing so, you can simultaneously remove clutter and earn extra cash.
3. Boost Your Residence's Curb Appeal
Your house's curb appeal is a difference-maker in homebuyers' eyes. If your home boasts a pristine front lawn, flawless siding and other dazzling exterior features, your residence may stand out to buyers as soon as they see it. Comparatively, if your house has a messy front lawn, damaged siding and other noticeable flaws, your residence is unlikely to make a positive first impression on buyers.
Allocate time and resources to bolster your house's curb appeal – you'll be happy you did. If your home makes a positive first impression on homebuyers, you may receive lots of interest in your residence. And as a result, you may be able to accelerate the house selling cycle.
Lastly, as you search for ways to distinguish your residence from other available houses, you may want to hire a real estate agent. This housing market professional can offer expert recommendations and suggestions to help you enhance your residence. Plus, if you have any concerns or questions throughout the home selling journey, a real estate agent will always be available to address them.
Ensure your residence is an attractive option for buyers – use the aforementioned tips, and you can differentiate your house from the competition.